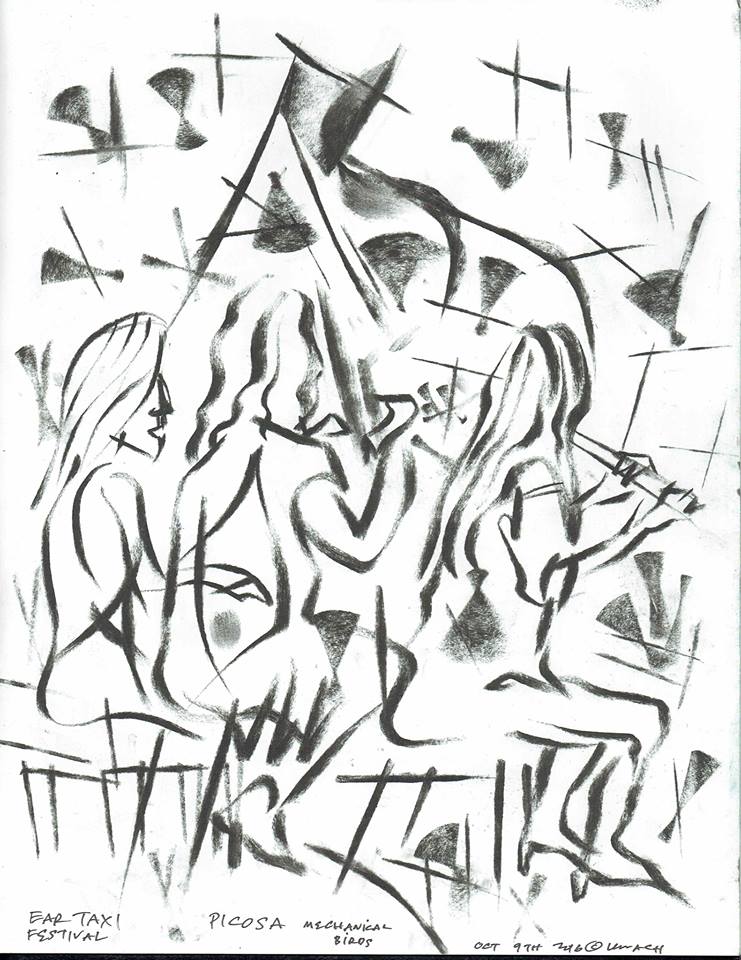 Locus of Movement – Chicago

| | |
| --- | --- |
| | February 20, 2018 |
| | 7:30 pm |
| | Chicago |
| | PianoForte Chicago |
| | Google Map |
Picosa's February concert is all about capturing movement – musically, symbolically, and historically.  The program opens with the dance-inspired Divertimento opus 100, no. 1, by Franz Josef Haydn.  Three miniature works by Augusta Read Thomas D(i)agon(als) for solo clarinet, Euterpe's Caprice for solo flute, and Capricci for flute and clarinet capture movement and motion in their mercurial and spinning musical lines.
Sprinkled throughout the program are three contrasting works representing the motion through life itself, from childhood to the twilight years.  Marc Mellits' Mara's Lullaby for flute, cello, and piano captures a melody the composer sang to his infant daughter at bedtime, and Asha Srinivasan's Dviraag for flute and cello references the Carnatic singing of the composer's youth.  Claude Debussy's Violin Sonata was written late in the composers' life, and seems particularly appropriate as we observe Debussy's Centenary Celebration, honoring the 100th anniversary of his passing in 2018.
Finally, Picosa is thrilled to present Arnold Schoenberg's romantic yet revolutionary Kammersymphonie No. 1, transcribed by Anton Webern.  The music of "the Second Viennese School", which included composers Arnold Schoenberg and his pupils Anton Webern and Alban Berg, created a seismic shift in the western tradition of classical music, moving away from diatonicism and towards heterodox terrain in tonality and form.  Works including Schoenberg's Kammersymphonie ultimately paved the way between the romantic music of composers like Richard Strauss and Gustav Mahler and the new modernist language and expression of contemporary music.
Program
Franz Joseph Haydn | Divertimento op. 100, No. 1 (flute/violin/cello)
   I. Adagio cantabile
   II. Allegro
   III. Allegro moderato
Marc Mellits | Mara's Lullaby (flute/cello/piano)
Augusta Read Thomas | D(i)agon(als) (clarinet)
Augusta Read Thomas | Euterpe's Caprice (flute)
Augusta Read Thomas | Capricci (flute/clarinet)
Claude Debussy | Violin Sonata in g minor  (violin/piano)
   I. Allegro vivo
   II. Intermede. Fantasque et leger
   III. Finale. Tres anime
pause
Asha Srinivasan | Dviraag (flute/cello)
Arnold Schoenberg arr. Webern | Kammersymphonie, op. 9 (flute/clarinet/violin/cello/piano)
Picosa Artists
Jennie Oh Brown | flute
Andrea R. DiOrio | clarinet
Elizabeth Brausa Brathwaite | violin
Kuang-Hao Huang | piano
Jonathon Kirk | Composer-in-Residence
Guest Artist
Kurt Fowler | cello