Pianist Kuang-Hao Huang performs throughout the United States as well as in Europe and Asia. Mr. Huang is most often heard collaborating with Chicago's finest musicians, from instrumentalists of the Chicago Symphony Orchestra to singers with the Lyric Opera. He has performed with the Avalon, Euclid, Spektral and Vermeer String Quartets and has been a guest of the Chicago Chamber Musicians. Mr. Huang can be heard in recordings on the Aucourant, Cedille, Innova and Naxos labels.
An advocate of new music, Mr. Huang gave the world premiere performances of works by Louis Andriessen and Chen Yi at Weill Hall as part of Carnegie Hall's Millennium Piano Book Project. He has also premiered numerous ensemble works, including pieces by Laurie Altman, Mason Bates, Jacob Bancks, Kyong Mee Choi, Stacy Garrop, Geoffrey Gordon, John Harbison, Daniel Kellogg, James Matheson, Shulamit Ran and Laura Schwendinger. Mr. Huang is a member of Fulcrum Point New Music Project and has appeared on the Chicago Symphony Orchestra's MusicNOW series.
A dedicated teacher, Mr. Huang serves on the faculties of the Chicago College of Performing Arts at Roosevelt University and Concordia University-Chicago.  He has also taught at the Bienen School of Music at Northwestern University.
Mr. Huang is Associate Artistic Director of Rush Hour Concerts.  The organization presents free and accessible world-class chamber music performances throughout Chicago and is also the driving force behind Make Music Chicago, a day-long, citywide celebration of music on the summer solstice.
For more information, go to www.khpiano.net.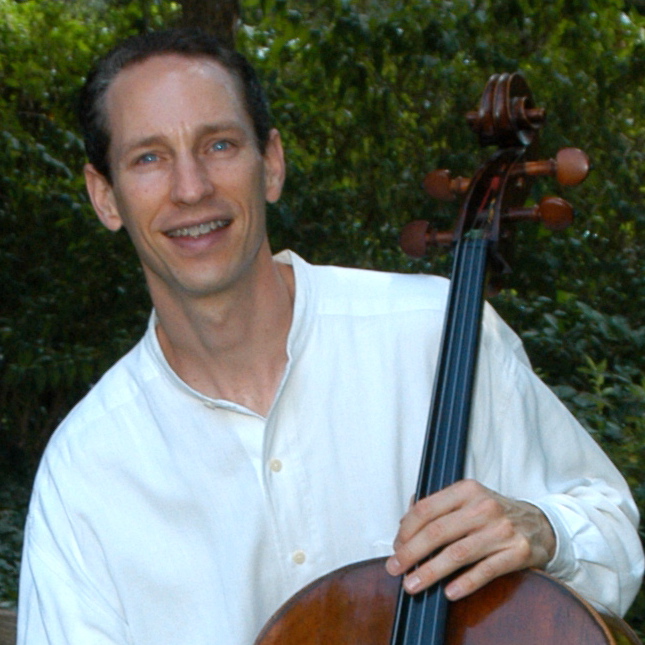 Cellist Kurt Fowler has performed throughout the United States, as well as in Europe, as a soloist, chamber musician, and orchestral musician. He has performed with the Indianapolis Symphony Orchestra, Indianapolis Chamber Orchestra, Rochester Philharmonic Orchestra and the Syracuse Symphony and has served as principal cellist of the Terre Haute Symphony Orchestra, Bear Valley Music Festival, the Greenville Symphony Orchestra, and the Binghamton Philharmonic Orchestra.  He has also performed at numerous summer festivals including the Bellingham Festival of Music, Aspen Music Festival, Sarasota Music Festival, and the Heidelberg Castle Festival in Heidelberg, Germany.
An advocate of contemporary classical music,  Fowler is the Artistic Director of the Indiana State University Contemporary Music Festival and has been active in the commissioning and performing of new works. Also an advocate of early music, he is a former member of the Indianapolis Baroque Orchestra and has performed with numerous early music chamber ensembles.
Committed to education, Kurt is Professor of Music at Indiana State University, where he has been on the faculty since 1998, and teaches privately in the Indianapolis and Terre Haute communities. He received his Doctor of Musical Arts and Master of Music degrees from the Eastman School of Music and his Bachelor of Music degree from the Cleveland Institute of Music.  His teachers have included Steven Doane, Pamela Frame, and Alan Harris and he has coached extensively with members of the Cleveland, Cavani, and Lydian String Quartets.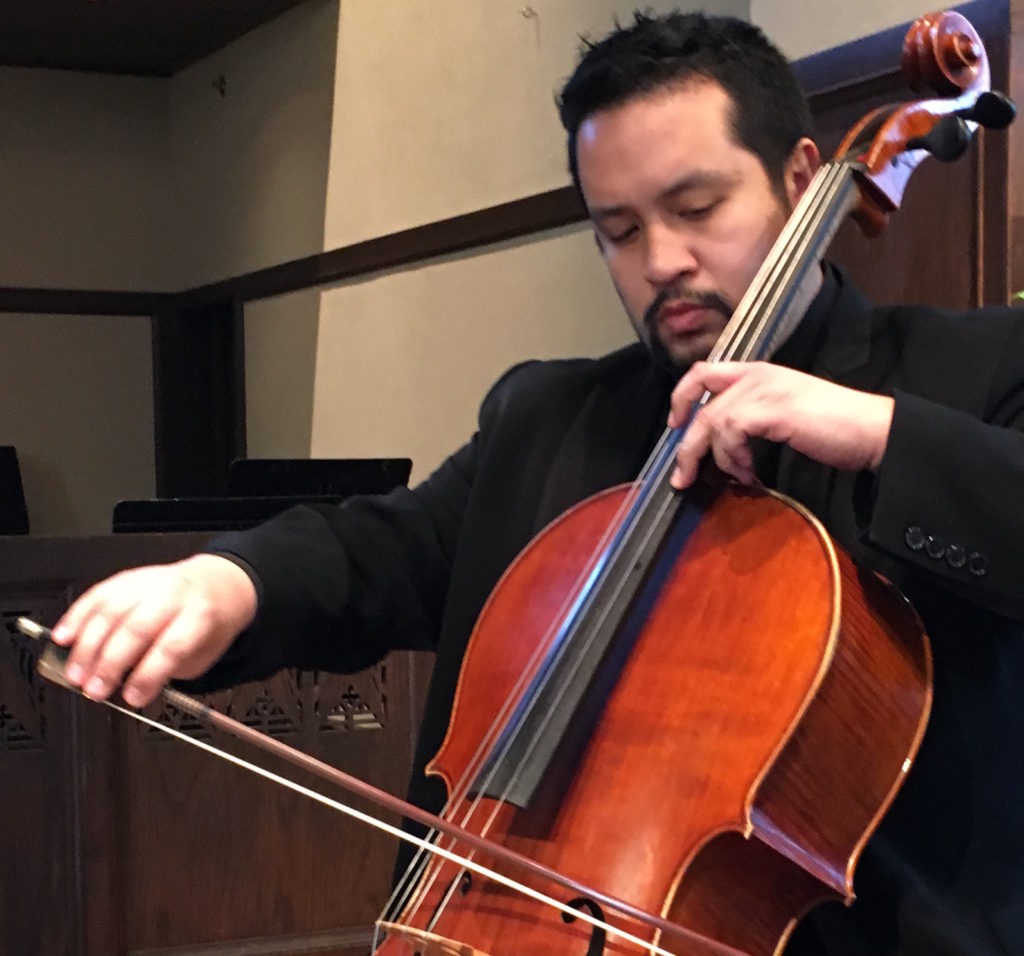 Victor Sotelo is a Chicago based cellist whose performances have taken him across the United States and abroad. He is a top prizewinner in numerous competitions including Protégé International and Alexander & Buono International Competitions. Mr. Sotelo made his professional debut in 2002 performing the Dvorak Concerto with the Louisville Orchestra. The following year, he was invited as a guest performer for the American Cello Congress as a result of being a finalist for the ASTA National Solo Competition. In 2010, he made his Carnegie Hall recital debut. Mr. Sotelo has had the privilege of closely collaborating in ensembles with eminent artists including Yo Yo Ma, Carter Brey, and Midori Goto at the Schleswig-Holstein Festival in Germany. He has been heard in string quartet radio broadcasts from the Rush Hour and Dame Myra Hess concert series for WFMT Chicago. His chamber discography includes an album of some previously unrecorded works entitled, "Folks and Fantasies: The Chamber Music of William Grant Still & Clifford Julstrom", released in 2013. Additional chamber concert collaborations have included members of Chicago, Pittsburgh, St. Louis, and Colorado symphony orchestras.
Mr. Sotelo is a current member of South Bend Symphony and Chicago Arts Orchestra as well as a substitute member for Grant Park Symphony, Louisville Orchestra, and Chicago Sinfonietta. Additionally, he has performed with New World Symphony and was a member of the Civic Orchestra of Chicago. He is a graduate of the Northwestern University Beinen School of Music, under the tutelage of Hans Jorgen Jensen. He has previously worked in masterclasses with Gary Hoffman, Miklós Perényi, Paul Katz, Aldo Parisot, Timothy Eddy, and Ralph Kirshbaum.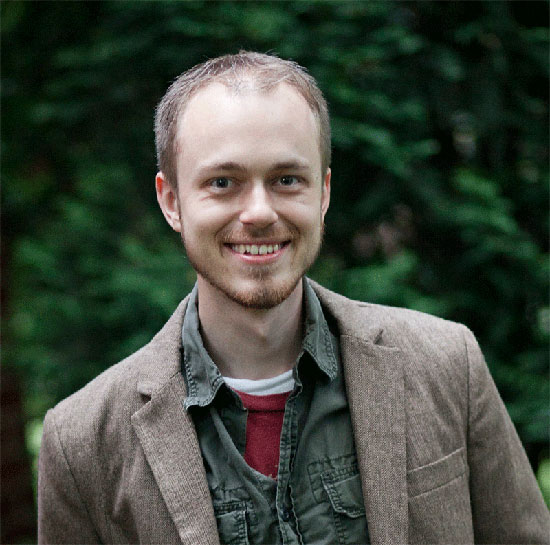 Jeremy David Ward is a cellist whose musical inspiration and repertoire spans from Renaissance dance music to the post-tonal works of Saariaho and Dutilleux. As a performer of early bass instruments, he is a founding member of the 16th and  17th century brass and strings ensemble Rook. Rook has performed at the Boston and Madison Early Music Fringe Festivals. It was also chosen to participate in Carnegie Hall's Professional Training Workshop with L'Arpeggiata. In 2014, the group held a weekend residency at Oberlin College Conservatory of Music and released its premier album, Eleven. Jeremy also enjoys musicking with other early music ensembles such as Three Notch'd Road and The Newberry Consort, where he has performed with early music luminaries Bruce Dickey, Paige Whitley-Bauguess and Tom Zajac. He is also a member of the Newberry Violin Band. His contemporary music collaborations have included performances with Chicago new music groups Eighth Blackbird and Dal Niente as well as Chicago Opera Vanguard and members of the Pacifica Quartet. He was also a member of the ensemble Oberlin 21, with whom he recorded works of Debussy and Takamitsu with harpist Yolanda Kondonassis on the Telarc label. Jeremy is a guest lecturer at Wheaton Conservatory where he teaches early performance practice. He is a graduate of Oberlin Conservatory of Music and Northwestern University's Bienen School of Music and currently lives in and loves the great city of Chicago.