What a thrill to launch Picosa during our inaugural 2014-2015 season!  Embarking on a journey such as this with dear friends who also happen to be inspiring artists and consummate professionals is a true honor and joy.
By season's close, we performed 24 concerts and workshops all over the Chicago area, including our concert season homes at both PianoForte Chicago and Mayslake Peabody Estate.  Our season opened with our collaboration with Pulitzer Prize winner Shulamit Ran and our performance of Mirage for full ensemble.  As she spoke in our first concert,
"I was absolutely thrilled to be present as Picosa featured my work Mirage as the signature piece in their inaugural concert at Pianoforte Chicago. In the short time that I have come to know Picosa, I have been very impressed with the passion and commitment they bring to the entire endeavor, both musically and in terms of community engagement."
Additionally, we performed world premieres of two fantastic works by Jonathon Kirk, our composer in residence: an original work titled Mechanical Birds (which will be performed again in concert during the Ear Taxi Festival in 2016) and his gorgeous transcription of Debussy's Prélude à l'après-midi d'un faune, both for full ensemble.  We were also thrilled to premiere a new version of Augusta Read Thomas' Scat, for which she transcribed the existing viola part to clarinet for Picosa.  Of our work together, Thomas wrote,
"The individual and collective ensemble playing by Picosa is brilliant, passionate, nuanced and musical.  When I think of Picosa, I think of great musicians who perform with grace virtuosity, who are fantastic, generous citizens in their bringing music to underserved communities, and ho are passionate about the music of living composers!"
We closed our season with a performance of Shawn Okpebholo's CryptOlogiE, which is a rhythmic, and driving work full of energy.

Our partnership with Hesed House was an amazing source of inspiration for us, as we visited their children to host workshops for all ages, brought exposure to their cause, and contributed many donations of needed items and over $500 of financial support.  Few things this season were as gratifying as seeing our vision of work with Hesed House fulfilled so beautifully.

Our upcoming season presents even more thrilling prospects.  We wish all the best to our departing cellist, Christopher Ferrer, a dear friend, and we welcome Sara Sitzer.  The direction of programming this season not only crosses boundaries of time, but also presents a global perspective including composers from Spain, Cambodia, Nigeria, Mexico, Iran, and more.  We also look forward to presenting new works by Jonathon Kirk, our resident composer, for flute and electronics as well as for full ensemble in his new setting of the Ravel Piano Concerto in G Major, second movement.  Additionally, our November concert showcases works by Joseph Schwantner in celebration of Innova's release of my solo CD Looking Back — Flute Music of Joseph Schwantner which also features our pianist, Jeffrey Panko.  Finally, we are excited to add a new regular venue to our season, Gottlieb Hall at the Merit School of Music.  We look forward to having you join us for our performances, and as always, enjoy great refreshments and conversation at our receptions after every performance!
~Jennie Brown, Artistic Director
---
SEASON STATISTICS
2 babies born!  Lillian Grace Brathwaite & Matthias Ba Wee Kirk
1 violinist who performed the Messiaen Quartet for the End of Time with one day's notice and no rehearsal! – Cristina Buciu THANK YOU!
1 violinist who finished out our season with us so Elizabeth could be a mommy!  – Jenny Leckie THANK YOU!
5 music boxes utilized in a serious musical fashion
3 World Premieres
3 Workshops at Hesed House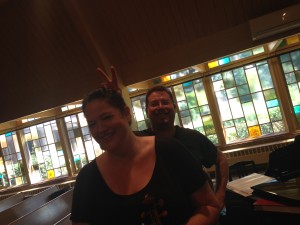 7 very talented young musicians performed pre-concert music for our audience
Infinite amounts of goodies consumed at La Briola for Picosa meetings
5 Picosa Mugs raffled off at events
1 bow thrown off the stage during a performance of the Brahms Trio
100+ items donated to Hesed House from our audience members
4 amazing interns – Jean, Esther, Gianna, and Maggie!
7 Awesome Picosa members to always keep things fun and fresh!
---
2014 – 2015 PICOSA EVENTS
May 4th, 2014
Unity Temple, Oak Park, Illinois
Jennie Brown, flute
Andrea R. DiOrio, clarinet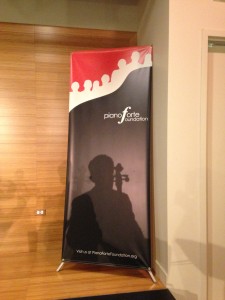 Elizabeth Brausa Brathwaite, violin
Jill Kaeding, cello
Jeffrey Panko, piano
Elizabeth Brown | Liguria (flute/clarinet/violin/cello/piano)
Claude Debussy | La cathédrale engloutie (The Sunken Cathedral) from Preludes, Book 1 (piano)
Joseph Schwantner | Looking Back (flute/piano)
Olivier Messiaen | Quartet for the End of Time (clarinet/violin/cello/piano)
May 8th, 2014
ISMTA Naperville Chapter meeting
St. Margaret Mary Church, Naperville, Illinois
Jennie Brown, flute
Andrea R. DiOrio, clarinet
Elizabeth Brausa Brathwaite, violin
Jeffrey Panko, piano
Johannes Brahms | Sonata for Clarinet and Piano No. 1 in f minor, opus 120; I. Allegro appassionato (clarinet/piano)
Robert Schumann | Three Romances, opus 94 (violin/piano)
Joseph Schwantner | Black Anemones (flute/piano)
Joseph Schwantner | III. Just Follow from Looking Back (flute/piano)
Pablo Santiago Chin | Kaval Imaginario (clarinet)
Claude Debussy | La cathadrale engloutie (The Sunken Cathedral) from Preludes, Book 1 (piano)
Johann Sebastian Bach | Triosonaten: Band 1, Sonata 2, BWV 1037 (flute/violin/piano)
July 10th, 2014
Windsor Manor, Carol Stream, Illinois
Andrea R. DiOrio, clarinet
Christopher Ferrer, cello
Jeffrey Panko, piano
Johannes Brahms | Trio in a minor, op 114 (clarinet/cello/piano)
Wolfgang Amadeus Mozart | Concerto for Clarinet; I. Allegro (clarinet/piano)
Johann Sebastian Bach | Sonata for Viola da Gamba No. 2, D Major, BWV 1028 (cello/piano)
Claude Debussy | La cathadrale engloutie (The Sunken Cathedral) from Preludes, Book 1 (piano)
August 10th, 2014
National Flute Association Convention
Hilton and Suites; Chicago, Illinois
Jennie Brown, flute
Andrea R. DiOrio, clarinet


Elizabeth Brausa Brathwaite, violin
Christopher Ferrer, cello
Jeffrey Panko, piano
Jonathon Kirk, composer
Shulamit Ran | Mirage (flute/alto flute/clarinet/violin/cello/piano)
Joseph Schwantner | Looking Back (flute/piano)
August, 2014
Recording with Jim Gaynor for the web based show The Incident
Jennie Brown, flute
Andrea R. DiOrio, clarinet
Elizabeth Brausa Brathwaite, violin
Christopher Ferrer, cello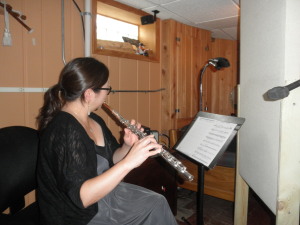 September 14th, 2014
Church Service
Bethel United Church of Christ, Elmhurst, Illinois
Jennie Brown, flute
Andrea R. DiOrio, clarinet
Elizabeth Brausa Brathwaite, violin
Christopher Ferrer, cello
Jeffrey Panko, piano
Johannes Brahms | Trio in a minor, op 114 (clarinet/cello/piano)
Johann Sebastian Bach | Flute Sonata in e minor BWV 1034; Andante (flute/piano)
Elizabeth Brown | Liguria (flute/clarinet/violin/cello/piano)
Wolfgang Amadeus Mozart | Sonata in G Major, K 310; Allegro con spirito (violin/piano)
Georg Philipp Telemann | Paris Quartet in D Major: Second Concerto (flute/violin/cello/piano)
September 17th, 2014
Hesed House, Aurora, Illinois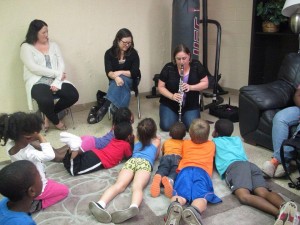 Jennie Brown, flute
Andrea R. DiOrio, clarinet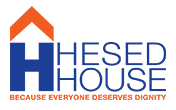 Elizabeth Brausa Brathwaite, violin
Workshop with the children
October 27th, 2014
Picosa Main Season Concert One – MIRAGE
PianoForte Chicago, Chicago, Illinois
Jennie Brown, flute
Andrea R. DiOrio, clarinet
Elizabeth Brausa Brathwaite, violin
Christopher Ferrer, cello
Jeffrey Panko, piano
Jonathon Kirk, composer
Shulamit Ran, composer (in attendance)
Elizabeth Brown | Liguria (flute/clarinet/violin/cello/piano)
Johannes Brahms | Trio in a minor, op 114 (clarinet/cello/piano)
Wolfgang Amadeus Mozart | Sonata in G Major, K 310; Allegro con spirito (violin/piano)
Joseph Schwantner | Looking Back (flute/piano)


Shulamit Ran | Mirage (flute/alto flute/clarinet/violin/cello/piano)
Presented as part of Chicago Artists Month
November 5th, 2014
Picosa Main Season Concert One – MIRAGE
Mayslake Peabody Estate, Oak Brook, Illinois
Jennie Brown, flute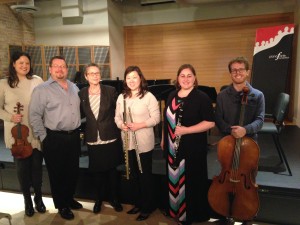 Andrea R. DiOrio, clarinet
Elizabeth Brausa Brathwaite, violin
Christopher Ferrer, cello
Jeffrey Panko, piano
Jonathon Kirk, composer
Elizabeth Brown | Liguria (flute/clarinet/violin/cello/piano)
Johannes Brahms | Trio in a minor, op 114 (clarinet/cello/piano)
Wolfgang Amadeus Mozart | Sonata in G Major, K 310; Allegro con spirito (violin/piano)
Joseph Schwantner | Looking Back (flute/piano)
Shulamit Ran | Mirage (flute/alto flute/clarinet/violin/cello/piano)
December 3rd, 2014
Hesed House, Aurora, Illinois
Jennie Brown, flute
Andrea R. DiOrio, clarinet
Maggie Fraser, clarinet
Elizabeth Brausa Brathwaite, violin
Workshop with the children
January 3rd, 2015
Picosa Main Season Concert Two – MECHANICAL BIRDS
Mayslake Peabody Estate, Oak Brook, Illinois
Jennie Brown, flute
Andrea R. DiOrio, clarinet
Elizabeth Brausa Brathwaite, violin
Christopher Ferrer, cello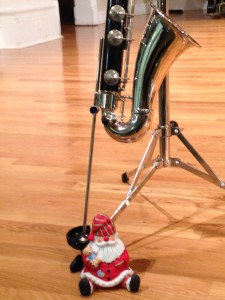 Jeffrey Panko, piano
Joann Cho, piano
Jonathon Kirk, composer
Philippe Bodin | Peal (flute/clarinet/violin/cello/piano)
Johann Gottfried Muthel | Flute Sonata in D Major (flute/piano)
Thomas Smetryns | For Elaeth (piano)
David Grant | Lullaby (piano)
Drew Baker | into dreams (piano)
Jonathon Kirk | Mechanical Birds (ocarina/flute/clarinet/bass clarinet/violin/cello/piano/synthesizer/music boxes)
WORLD PREMIERE
Johann Sebastian Bach | Sonata for Viola da Gamba No. 2, D Major, BWV 1028 (cello/piano)
Bela Bartok | Contrasts (clarinet/violin/piano)
January 23rd, 2015
Jennie Brown Faculty Recital
Wheaton College Conservatory, Wheaton, Illinois
Jennie Brown, flute
Andrea R. DiOrio, clarinet
Elizabeth Brausa Brathwaite, violin
Christopher Ferrer, cello
Jeffrey Panko, piano
Jonathon Kirk, composer
Georg Philipp Telemann | Paris Quartet No. 2 in D major (flute/violin/cello/piano)
Heitor Villa-Lobos | Jet Whistle (flute/cello)
Shulamit Ran | Mirage (flute/alto flute/clarinet/violin/cello/piano)
Philippe Bodin | Peal (flute/clarinet/violin/cello/piano)
Johann Gottfried Muthel | Flute Sonata in D Major (flute/piano)
Jonathon Kirk | Mechanical Birds (ocarina/flute/clarinet/bass clarinet/violin/cello/piano/synthesizer/music boxes)
January 26th, 2015
Picosa Main Season Concert Two – MECHANICAL BIRDS
PianoForte Chicago, Chicago, Illinois
Jennie Brown, flute
Andrea R. DiOrio, clarinet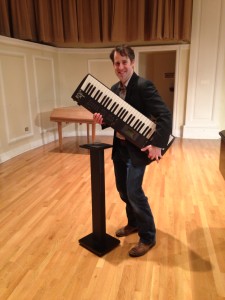 Elizabeth Brausa Brathwaite, violin
Christopher Ferrer, cello
Joann Cho, piano
Jeffrey Panko, piano
Jonathon Kirk, composer
Philippe Bodin | Peal (flute/clarinet/violin/cello/piano)
Johann Gottfried Muthel | Flute Sonata in D Major (flute/piano)
Thomas Smetryns | For Elaeth (piano)
David Grant | Lullaby (piano)
Drew Baker | into dreams (piano)
Jonathon Kirk | Mechanical Birds (ocarina/flute/clarinet/bass clarinet/violin/cello/piano/synthesizer/music boxes)
Johann Sebastian Bach | Sonata for Viola da Gamba No. 2, D Major, BWV 1028 (cello/piano)
Bela Bartok | Contrasts (clarinet/violin/piano)
January 28th, 2015
Classical Revolution
Constellation, Chicago, Illinois
Jennie Brown, flute
Andrea R. DiOrio, clarinet
Elizabeth Brausa Brathwaite, violin
Christopher Ferrer, cello
Jeffrey Panko, piano
Jonathon Kirk, composer
Bela Bartok | Contrasts (clarinet/violin/piano)
Jonathon Kirk | Mechanical Birds (ocarina/flute/clarinet/bass clarinet/violin/cello/piano/synthesizer/music boxes)
Joseph Schwantner | Black Anemones (flute/piano)
Johannes Brahms | Trio in a minor, op 114; Adagio (clarinet/cello/piano)
Heitor Villa-Lobos | Jet Whistle (flute/cello)
Shulamit Ran | Mirage (flute/alto flute/clarinet/violin/cello/piano)
February 22nd, 2015
Paris Through the Centuries
Music at Bethel Series
Bethel United Church of Christ, Elmhurst, Illinois
Jennie Brown, flute
Elizabeth Brausa Brathwaite, violin
Christopher Ferrer, cello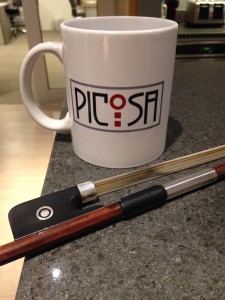 Jeffrey Panko, piano
Marin Marais | Suite in G minor for 2 Treble Instruments and Basso continuo (flute/violin/cello)
G. Faure, arr P. Casals | Apres un reve (cello)
Jacques Ibert | Aria (flute/violin/piano)
Jacques Ibert | Deux Interludes (flute/violin/piano)
Gabriel Faure | Trio in D minor, opus 120 (violin/cello/piano)
Eugene Goossens | Suite for flute, violin, and piano (flute/violin/piano)
Wolfgang Amadeus Mozart | Sonata in G Major, K. 301 (violin/piano)
Georg Philipp Telemann | Paris Quartet No. 2 in D major (flute/violin/cello/piano)
March 4th, 2015
Hesed House, Aurora, Illinois
Jennie Brown, flute
Andrea R. DiOrio, clarinet
Maggie Fraser, clarinet
Elizabeth Brausa Brathwaite, violin
Music Workshop with the children
March 8th, 2015
Christ Church of Oak Brook, Oak Brook, Illinois
March Music Month
Jennie Brown, flute
Andrea R. DiOrio, clarinet
Elizabeth Brausa Brathwaite, violin
Christopher Ferrer, cello
Jeffrey Panko, piano
Music during the Service
Jacques Ibert | Aria (flute/violin/piano)
Johannes Brahms | Trio for Clarinet, Cello and Piano in a minor Opus 114; II. Adagio (clarinet/cello/piano)
Georg Philipp Telemann | Paris Quartet No. 2 in D Major; I. Allegro (flute/violin/cello/piano)
Music after the Service
Wolfgang Amadeus Mozart | Concerto for Clarinet: I. Allegro (clarinet/piano)
Johannes Brahms | How Lovely is Thy Dwelling Place (flute/clarinet/violin/cello/piano)
Camille Saint-Saens | The Swan (cello/piano)
March 29th, 2015
Covenant Presbyterian Church, Chicago, Illinois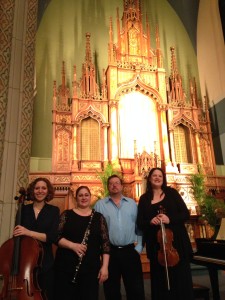 Andrea R. DiOrio, clarinet
Elizabeth Brausa Brathwaite, violin
Sara Sitzer, cello
Jeffrey Panko, piano
Olivier Messiaen | Quartet for the End of Time
April 3rd, 2015
Good Friday Service
Bethel United Church of Christ, Elmhurst, Illinois
Andrea R. DiOrio, clarinet
Cristina Buciu, violin
Sara Sitzer, cello
Jeffrey Panko, piano
Olivier Messiaen | Quartet for the End of Time
April 9th, 2015
Sounds of New Music Festival
North Central College, Naperville, Illinois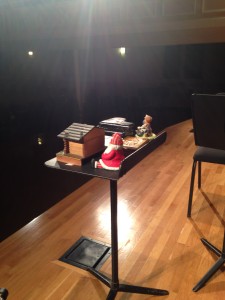 Jennie Brown, flute
Andrea R. DiOrio, clarinet
Jennifer Leckie, violin
Christopher Ferrer, cello
Jeffrey Panko, piano
Jonathon Kirk, composer
Howard Whitaker, composer (in attendance)
Shulamit Ran | Mirage (flute/alto flute/clarinet/violin/cello/piano)
Olivier Messiaen | La Merle Noir (flute/piano)
Augusta Read Thomas | Capricci (flute/clarinet)
Milton Babbitt | Composition for Four Instruments (flute/clarinet/violin/cello)
Howard Whitaker | Conversations for Flute and Tape (flute/electronics)
Claude Debussy | La cathadrale engloutie (The Sunken Cathedral) from Preludes, Book 1 (piano)
Jonathon Kirk | Mechanical Birds (ocarina/flute/clarinet/bass clarinet/violin/cello/piano/synthesizer/music boxes)
April 20th, 2015
Picosa Main Season Concert Three – The Music of AUGUSTA READ THOMAS
PianoForte Chicago, Chicago, Illinois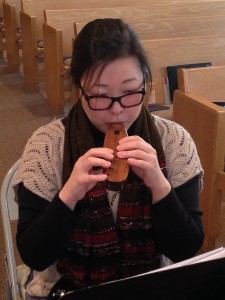 Jennie Brown, flute
Andrea R. DiOrio, clarinet
Jennifer Leckie, violin
Christopher Ferrer, cello
Jeffrey Panko, piano
Jonathon Kirk, composer
Augusta Read Thomas, composer (in attendance)
Augusta Read Thomas | a circle around the sun (violin/cello/piano)
Olivier Messiaen | La merle noir (flute/piano)
Augusta Read Thomas | Capricci (flute/clarinet)
Augusta Read Thomas | Euterpe's Caprice (flute)
Joan Tower | Petroushskates (flute/clarinet/violin/cello/piano)
Milton Babbitt | Composition for Four Instruments (flute/clarinet/violin/cello)
Heitor Villa-Lobos | The Jet Whistle (flute/cello)
Claude Debussy | Claude Debussy | La cathadrale engloutie (The Sunken Cathedral) from Preludes, Book 1 (piano)
Augusta Read Thomas | Piano Etudes; III. Cathedral Waterfall, V. Rain at Funeral (piano)
Augusta Read Thomas | Scat (flute/clarinet/violin/cello/piano)
WORLD PREMIERE OF NEW CLARINET VERSION
Concert was reviewed by Tim Sawyier, Chicago Classical Review
April 29th, 2015
Picosa Main Season Concert Three – The Music of AUGUSTA READ THOMAS
Mayslake Peabody Estate, Oak Brook, Illinois
Jennie Brown, flute
Andrea R. DiOrio, clarinet
Jennifer Leckie, violin
Christopher Ferrer, cello
Jeffrey Panko, piano
Jonathon Kirk, composer
Clarinet Trio of Students from Oak Prairie Junior High in Homer Glen, Illinois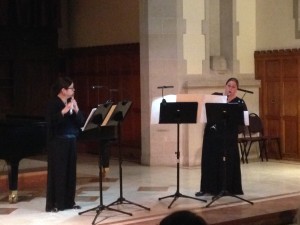 Wolfgang Amadeus Mozart | Divertimeno No. 5 (3 clarinets)
Ralph Guenther | Canzona Amabile (3 clarinets)
Augusta Read Thomas | a circle around the sun (violin/cello/piano)
Olivier Messiaen | La merle noir (flute/piano)
Augusta Read Thomas | Capricci (flute/clarinet)
Augusta Read Thomas | Euterp's Caprice (flute)
Joan Tower | Petroushskates (flute/clarinet/violin/cello/piano)
Milton Babbitt | Composition for Four Instruments (flute/clarinet/violin/cello)
Heitor Villa-Lobos | The Jet Whistle (flute/cello)
Claude Debussy | Claude Debussy | La cathadrale engloutie (The Sunken Cathedral) from Preludes, Book 1 (piano)
Augusta Read Thomas | Piano Etudes; III. Cathedral Waterfall, V. Rain at Funeral (piano)
Augusta Read Thomas | Scat (flute/clarinet/violin/cello/piano)
May 21st, 2015
ISMTA Salt Creek Chapter
Mayslake Peabody Estate, Oak Brook, Illinois
Jennie Brown, flute
Andrea R. DiOrio, clarinet
Jennifer Leckie, violin
Christopher Ferrer, cello
Jeffrey Panko, piano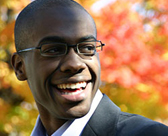 Shawn Okpebholo | CryptOlogiE (flute/clarinet/violin/cello/piano)
Toru Takemitsu | Between Tides (violin/cello/piano)
Franz Joseph Haydn | London Trio No. 1 in C Major (flute/violin/cello)
Kaija Saariaho | Duft (clarinet)
Heitor VIlla-Lobos | Jet Whistle (flute/cello)
Claude Debussy Transcribed by Jonathon Kirk | Prelude to the Afternoon of a Faun
WORLD PREMIERE of NEW TRANSCRIPTION
June 1st, 2015
Picosa Main Season Concert Four – CryptolOgiE
PianoForte Chicago, Chicago, Illinois
Jennie Brown, flute
Andrea R. DiOrio, clarinet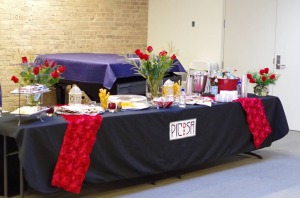 Jennifer Leckie, violin
Clarissa Bevilacqua, violin
Christopher Ferrer, cello
Jeffrey Panko, piano
Jonathon Kirk, composer
Shawn Okpebholo, composer (in attendance)
Shawn Okpebholo | CryptOlogiE (flute/clarinet/violin/cello/piano)
Kaija Saariaho | Duft (clarinet)
Ludwig van Beethoven | Piano Trio No. 5 in D Major, Op. 70, No. 1 Ghost (violin/cello/piano)
Toru Takemitsu | Between Tides (violin/cello/piano)
Luciano Berio | Sequenza 1 (flute)
Franz Joseph Haydn | London Trio No. 1 in C Major (flute/violin/cello)
Claude Debussy Transcribed by Jonathon Kirk | Prelude to the Afternoon of a Faun
WORLD PREMIERE of NEW TRANSCRIPTION
June 10th, 2015
Picosa Main Season Concert Four – CryptolOgiE
Mayslake Peabody Estate, Oak Brook, Illinois
Jennie Brown, flute
Andrea R. DiOrio, clarinet
Jennifer Leckie, violin
Clarissa Bevilacqua, violin
Christopher Ferrer, cello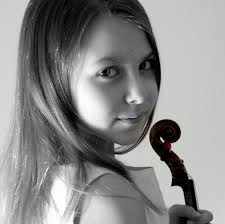 Jeffrey Panko, piano
Jonathon Kirk, composer
Shawn Okbepholo, composer (in attendance)
Flute Quartet of students from York HS & Lyons Township HS
Johannes Brahms | How Lovely is Thy Dwelling Place
Gabriel Faure | Cantique de Jean Racine
Eugene Bozza | Jour D'Ete A La Montagne
Shawn Okpebholo | CryptOlogiE (flute/clarinet/violin/cello/piano)
Kaija Saariaho | Duft (clarinet)
Ludwig van Beethoven | Piano Trio No. 5 in D Major, Op. 70, No. 1 Ghost (violin/cello/piano)
Toru Takemitsu | Between Tides (violin/cello/piano)
Luciano Berio | Sequenza 1 (flute)
Franz Joseph Haydn | London Trio No. 1 in C Major (flute/violin/cello)
Claude Debussy Transcribed by Jonathon Kirk | Prelude to the Afternoon of a Faun
WORLD PREMIERE of NEW TRANSCRIPTION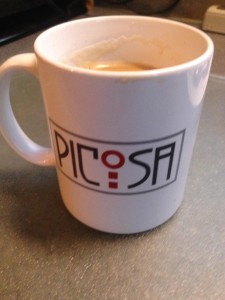 June 29th, 2015
Music at Bethel, Summer Series
Bethel United Church of Christ, Elmhurst, Illinois
Jennie Brown, flute
Andrea R. DiOrio, clarinet
Elizabeth Brausa Brathwaite, violin
Jeffrey Panko, piano
Johannes Brahms | How Lovely is Thy Dwelling Place  (flute/clarinet/violin/piano)
W. A. Mozart | Clarinet Concerto, 1st mvmt  (clarinet/piano)
Jacques Ibert | Aria (flute/violin/piano)
Johannes Brahms | Sonata No. 2, 1st mvmt (clarinet/piano)
Henri Dutilleux | Sonatine (flute/piano)
Frederic Chopin |
Johann Sebastian Bach | Triosonaten: Band 1, Sonata 2, BWV 1037 (flute/violin/piano)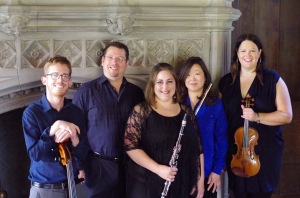 July 1st, 2015
Hesed House, Aurora, Illinois
Jennie Brown, flute
Andrea R. DiOrio, clarinet
Maggie Fraser, clarinet
Elizabeth Brausa Brathwaite, violin
Music Workshop with the children